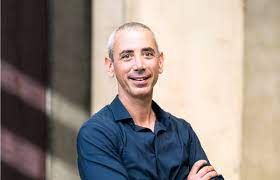 Steven Kotler
Steven Kotler is a New York Times-bestselling author, an award-winning journalist and the founder and executive director of the Flow Research Collective. He is one of the world's leading experts on human performance.

He is the author of nine bestsellers. His work has been nominated for two Pulitzer Prizes, translated into over 40 languages, and has appeared in over 100 publications, including the New York Times Magazine, Wired, Atlantic Monthly, Wall Street Journal, TIME and the Harvard Business Review.

We will be hosting Steven at our monthly Fireside Chat to ensure you stay equipped and empowered as an entrepreneur.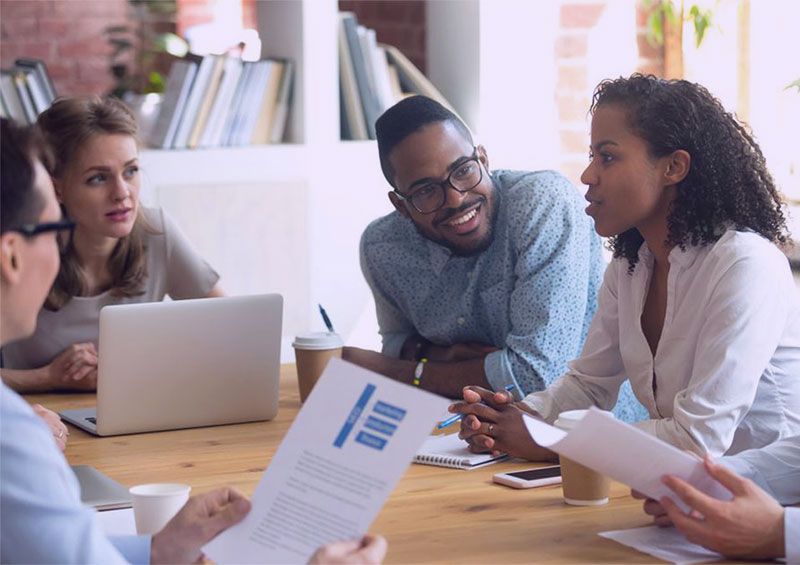 October Demo Day
Friday, 8 October 2021 | 16h00 CAT
Each month we host our monthly Startup Circles Demo Day. This is an opportunity for candidates on our paid programmes to pitch in front of Investors with the aim of raising funds for their business.


Demo Day is a great opportunity to see how investors think, what they look for in companies, and hear their advice for early stage startups. You're welcome to join the session as a spectator and listen to what they have to say. We email a link to join prior to going live.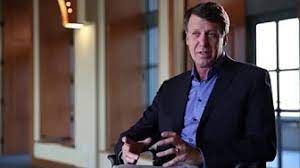 Mark Coopersmith
Wednesday, 13 October 2021
As a Fortune 500 global executive and Silicon Valley entrepreneur, Mark has spent three decades launching, building, and fixing high-growth organizations ranging from raw startups (his e-commerce and payments startup WebOrder is now owned by Google) to launching new divisions of multinational corporations such as Sony, to reinvigorating existing businesses, all while leading teams from 2 to 2,000.
For the past 20 years Mark has also been a groundbreaking professor at UC Berkeley where he teaches entrepreneurship and innovation to students and executives from around the world.

We will be hosting him at our monthly Fireside Chat, learning from his vision to help you challenge the status quo and drive change to your advantage.
In-Person event with TimHolmes
The 3 Business Growth Blockers
Replay coming soon
Michelle Geere
Learn the essentials of digital marketing
Investor-Readiness Masterclass
Learn the essentials of getting funded
Sarah Dusek
The ultimate Market Sizing workshop
Michelle Geere
Learn the essentials of digital marketing
Investor-Readiness Masterclass
Learn the essentials of getting funded
Zachariah George
Learn from Africa's top tech Angle Investor
Mo's Crib
Learn from the dynamic duo behind Mo's Crib
Get Funded Summit
Ensure your business can attract investment
David Heinemeier Hansson
Learn from the creator of Ruby on Rails & Basecamp founder
Sriram Krishnan
How to build billion dollar companies
Andy Raskin
The successful sales methodology
Nir Eyal
How to create products customers love
Sarah Dusek
Build the multi-million dollar business of your drams
Steve Blank
Finding the opportunities in Covid
Get your comprehensive checklist
Drawing up a
pitch deck?
Get expert tips, guidance and resources to prepare a winning pitch deck
and impress investors.
Time for a change...
After a year and a half of running as
Startup Circles
- we have realised that our name was seen to be restricted to idea-stage startups. However, we've also learnt that we make the biggest impact and difference when we work with existing business, whether early-stage or scale-up.
As a result of these two key leanings we've decided to rebrand and refocus on growing existing businesses. Therefore,
Startup Circles is now Pranary
The name is derived from "prana" which is "life force" and so our practical business school is the place for businesses, whether startup or existing, to get the life force needed to 'cross the chasm' and get into bigger service, bigger growth and bigger impact.