Ignition: Investor-Readiness for existing businesses
Join Cohort 5 of this programme. Kickoff starts in:
Join our waitlist and be the first to hear about 2022 registrations.
IGNITION
Investor-Readiness for
Existing Businesses
Registration is now open.
It's time to get investor-ready
This 2-month 'done with you' programme helps you to grow your business and get investor-ready by focusing on the practical steps that get results.
Learn from experienced entrepreneurs and world-class mentors
Practice your pitch and get access to investors
Understand what matters most when approaching investors
Join the Ignition Programme
Registration is now open.
Need answers to the following questions?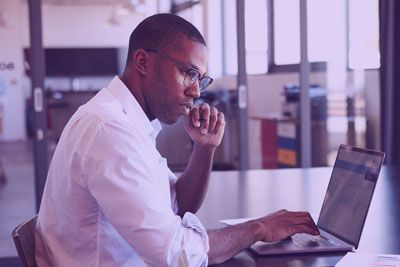 How do I build a business that generates wealth?
Learn the essential principles of building a business that provides massive return on investment and can grow exponentially.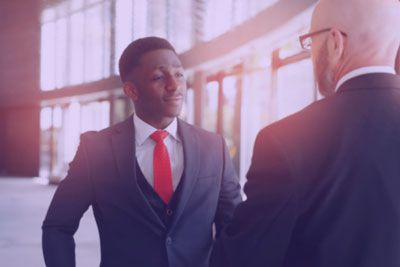 How does investment work?
Learn the funding options available to you at different stages, and what the processes are from application to governance.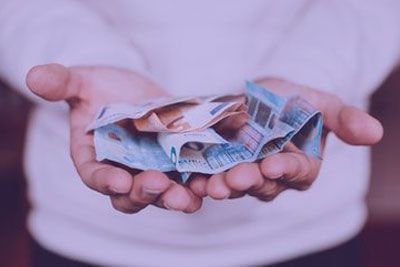 How do I attract investment?
Learn how investors think, what matters most to them, and what they will look for in your business.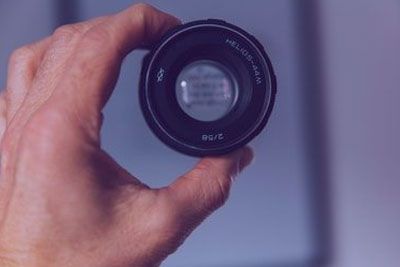 How do I focus on the things that matter most?
Learn how break free from the deadly cycle of busyness with no real results by focusing on the right things.

Pranary is the practical business school for entrepreneurs — designed by experienced entrepreneurs and investors. Get your business off the ground in just two months with insight and coaching you can't get anywhere else.
We'll help you cut through the noise with practical, hands-on learning that equips you to handle both the ownership and funding aspects of your business from the start.

All content and sessions are online.
Access at your own pace.
Join from anywhere in the world.
See what our alumni are saying

"In the four years of building my company, attending a number of programs and pivoting 5 times, nobody has given my team and I half the knowledge we have received from [Pranary] in the last 4 weeks."
Gasta Kevin
"[Pranary] has introduced our team to a community of brilliant, like-minded entrepreneurs, from across the continent, with whom we're exchanging a wealth of knowledge and experiences in the entrepreneurship journey."


S'bu Msimango
"I was part of the Y Combinator Startup School this January and I still feel I am gaining more at [Pranary] than at YC cohort. I think the reason is because we get to talk to Sandras and mentors directly, as well as other Entrepreneurs."


Luqman Malomo
"It's just really amazing to have a sounding board. It's amazing to know there are people who know what you are doing, understand what you do, and that you can reach out to."


Caley van der Kolk
"I'm glad I made the journey. It changed my life, it changed my thinking, and it's going to change everything I do business wise. It's an investment whose return is one million percent back. I would encourage anyone to join Startup Circles."
Dr Chitalu Musonda
"After going through [Pranary] my perception changed. I got lessons from founders of companies and investors explained clearly what they were looking for. Sandras, Nicole and the team were very helpful and knowledgeable. And the support from the community is incredible. In fact. This course is one of the best investments I've ever made."
Queen ndlovu
"I must say the team has given me the direction on what we actually needed to focus on more. The current pandemic set back our MVP, but with feedback from the program we have restructured our value proposition and aligned on our target customers, and are testing it now."


Arome Ibrahim
"During the programme you learn to put together a very well-focused pitch deck. You get a chance to present to people so you can get feedback and refine it. Right at the end of the course there is the opportunity to pitch seriously to the investors. They were happy with my pitch and said they wanted to work with me."


Michele Carelse
Join the Ignition Programme
Registration is now open.
Benefits of our comprehensive 'done with you' programmes
Experienced entrepreneurs and investors have designed the most effective learning path for you.
CLARITY
Cut through confusing jargon and learn essential, transferable business skills.
No time fillers.
SUPPORT
Stay on track with weekly tutorial sessions and office hours offered by seasoned entrepreneurs and mentors.
PITCHING
Pitch effectively from the start with the help of practice sessions and opportunities to pitch in front of investors.
TESTING
Test and refine your processes and strategies. We offer a safe space to experiment and fail until you've reached a breakthrough.
RESULTS
Track progress toward measurable goals and get actionable feedback every step of the way.
NETWORKING
Enjoy ongoing support, benefits, and offers well after the end of your programme.
These are the live components of the programme:
Month-End
Demo Days
Last Friday of each month
After the initial 8 weeks, you'll still be able to access the entire library of training materials and can review them as often as you like.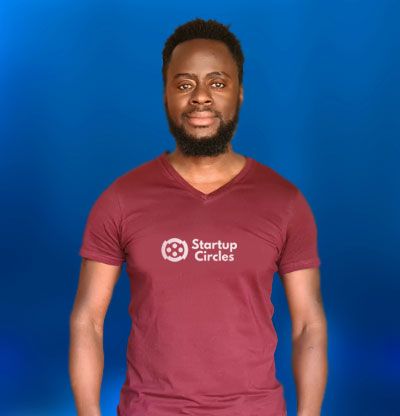 Sandras Phiri
Sandras is an expert on entrepreneurship and innovation. He has founded successful companies in IT, entertainment and startup education. He has worked with over 25 organisations, lectured at over 17 universities and been to 22 countries.

Sandras has a degree in Computer Science and an MBA from UCT. He has been taught by teachers such as Dr John Demartini, Roger Hamilton and Tony Robbins. He has shared stages with Facebook and Asana co-founder Dustin Maskovitch, Youtube co-founder Steve Chen, Guy Kawasaki, Steve Blank and Clayton Christensen.

Meet the course mentors and other contributors
Lelemba Phiri
Principal
Enygma Ventures
Sarah Dusek
Co-Founder & General Partner
Enygma Ventures
Ariel Sumeruk
CEO
Conversion Science
Nicole Evans
Senior Product Manager
WorldRemit
Henry Pray
Director of Product Management
UpKeep
Join the Ignition Programme
Registration is now open.
Here's what we cover in this programme
Developing a winning mindset
Have a clear picture of what you want for your life and for your business.
Summarise your business
Clearly define your business and create an effective one-line pitch and elevator pitch.
Pitch like a pro


Create your 10-slide pitch deck and learn how to deliver your pitch in an impactful way.
Funding options


Understand what the different funding options are and which one is the best option for you.
Unit economics
Calculate your unit economics to determine profit potential and product viability.
Market sizing
Calculate your market size to indicate the growth potential of your business.
Gaining traction
Gain the traction that you need to prove you have a viable business idea.
Your investment ask
Articulate your investment ask in a way that makes sense to investors.
Value proposition
Generate a value proposition that resonates with customers and creates clarity.
How to sell

Prioritise sales and use modern marketing to generate revenue and keep your business running
Due Diligence

Get a step-by-step guide to what the process of due diligence entails.
Governance

Learn what governance will mean for your business once you have obtained investment.
Frequently asked questions
How long is the Ignition Programme?
The programme is 8 weeks long. We've found that 8 weeks is the perfect duration for a structured programme – it doesn't feel too long or too short. With enough focus you can make real, tangible progress on your business in just 2 months.
Does it matter what stage my business is at?
This programme is most effective for founders of existing businesses. If you are an aspiring or early-stage entrepreneur, we recommend that you look at the Startup Launch programme.
I've already built businesses before, is this programme for me?
Yes! We have tutorial sessions, office hours on, pitch practice and demo days with investors to help scale your pre-existing business. The structure offers accountability and provides an outline to fast-track your progress. If you like the idea of this level of support, then come on board!
Do I get a dedicated mentor throughout the programme?
No. However, we believe that when you have the same mentor, you're missing out on experience and lessons from other mentors. Startup Circles has a range of mentors and we aim to connect you to the best person based on the challenges and contexts that present themselves. We ask that you come prepared to make the most of your mentoring sessions.
Are all the sessions and pitch days virtual?
Yes! We are available anytime, anywhere. We run our sessions over digital platforms like Zoom. The advantage of global access does however mean that you will need a good internet connection for live sessions and pitching presentations.
Which investors do we pitch in front of?
Our main investor is Enygma Ventures. Enygma Ventures has invested in Startup Circles and other startups supported by the Startup Circles team. In addition to Enygma Ventures we invite external investors to attend our demo days. The external investors are from a range of industries and backgrounds.
We offer a refund on all our products. This means you can join
risk-free. Join this programme, and if after 30 days you feel it's not
right for you, get in touch and we will arrange a full refund.
What are the partner perks that form part of the deal?
$5,000 in Amazon Web Service Credits valid for 2 years and 1 year of AWS Business Support (up to $1,500)
$4,000 credits across Freshworks products
Six months of access to Zendesk Support Suite and Sales CRM
Startup Friendly Pricing to HubSpot's growth stack software package as follows: 90% discounts year 1, 50% year 2 and 25% ever after with HubSpot. (This is an average savings of $17,000 in the first year!)
Join the Ignition Programme
Registration is now open.
Learning outcomes for this lesson
By the end of this lesson you will:
Learning outcomes for this lesson
By the end of this lesson you will:
Learning outcomes for this lesson
By the end of this lesson you will be able to:
Learning outcomes for this lesson
By the end of this lesson you will:
Understand how investment relates to the type of business you are building.
Know what the different funding options are and how this relates to the stage your business is at.
Know the difference between Angel Investors and Venture Capital and which you should approach.
Understand how Venture Capital works and what it means for you and your business.
Assess both your and your businesses' readiness for investment.
Determine the investor readiness level of your business using the 8 key areas investors look at.

Learning outcomes for this lesson
By the end of this lesson you will:
Understand what unit economics is.
Understand the importance of unit economics in your business.
Identify which method you will use to calculate unit economics in your business model.
Collect the data you need to calculate unit economics for your business.
Perform unit economics calculations.
Learning outcomes for this lesson
By the end of this lesson you will:
Understand why sizing your market is so important.
Know what the different methods of sizing your market are.
Calculate your market sizing using the top-down method.
Calculate your market sizing using the bottom-up method.
Include your market sizing in your Pitch Deck.

Learning outcomes for this lesson
By the end of this lesson you will be able to:
Define traction for your business.
Understand why traction matters.
Identify the type of traction you need to build.
Generate the traction that will quickly take you to the next step.
Learning outcomes for this lesson
By the end of this lesson you will know:
Why it is important to understand your investment ask from an investor perspective.
What key information you must include in your investment ask.
Learning outcomes for this lesson
By the end of this lesson you will be able to:
Identify your value proposition.
Write your value proposition in a simple format.
Test and continuously improve your value proposition.

Learning outcomes for this lesson
By the end of this lesson you will:
Understand the importance of sales.
Know what you are selling.
Understand your customer.
Incorporate sales into your regular business practices.
Manage your customer journey.
Make use of marketing tools.

Learning outcomes for this lesson
By the end of this lesson you will:
Understand the role of due diligence prior to investment agreements.
Know how to make your books clean.
Understand the cost of due diligence.
Know how to do your own due diligence when selecting investors.
Learning outcomes for this lesson
By the end of this lesson you will:
Understand the relationship between investors and governance.
Know how to apply basic governance expectations from investors.
Learning outcomes for this lesson
By the end of this lesson you will:
Find out from your customers if your idea is any good.
Find out if your customers agree with you regarding the problem you're describing.
Find out if your customers will pay you for a solution.
Learning outcomes for this lesson
By the end of this lesson you will:
Know why it is essential to talk to customers.
Ask good questions.
Conduct effective customer interviews are.
Choose and find customers to interview.
Plan your interview.
Analyse the results of your customer interviews.

Time for a change...
After a year and a half of running as
Startup Circles
- we have realised that our name was seen to be restricted to idea-stage startups. However, we've also learnt that we make the biggest impact and difference when we work with existing business, whether early-stage or scale-up.
As a result of these two key leanings we've decided to rebrand and refocus on growing existing businesses. Therefore,
Startup Circles is now Pranary
The name is derived from "prana" which is "life force" and so our practical business school is the place for businesses, whether startup or existing, to get the life force needed to 'cross the chasm' and get into bigger service, bigger growth and bigger impact.